HorrorBox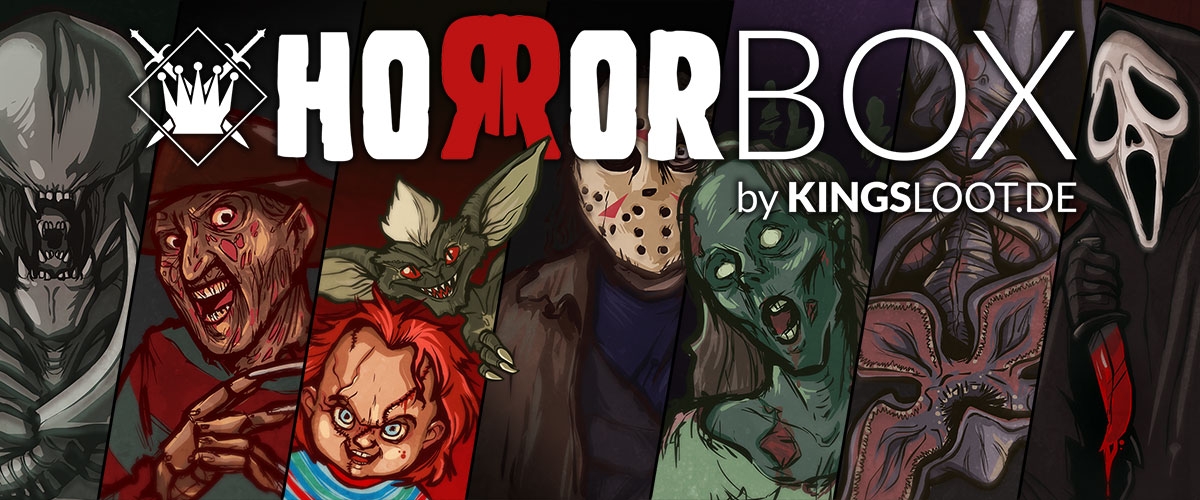 You fear neither death nor devil? For sure? Then the KingsLoot guild is very anxious to see if you are actually going to open the HorrorBox. This box is reloaded every two months with the best geek, nerd and gaming stuff we can get for you from the world of terrifying zombies, creepy monsters and shocking aliens.
Just choose how long you can endure the naked horror!
Be eager to expect 4 to 6 horror items worth over € 70.00!
That is not enough for you? Then choose the PRO-Upgrade for only € 5.00 with your horror box and expect 1 or 2 additional horror surprises, which raise the value of this box with a total of more than €  80.00 to the next scary level.
Regular Price: €49.95

Special Price €47.95 /2-monthly

Incl. 19% Tax, excl. Shipping Cost

Regular Price: €49.95

Special Price €45.95 /2-monthly

Incl. 19% Tax, excl. Shipping Cost