GameBox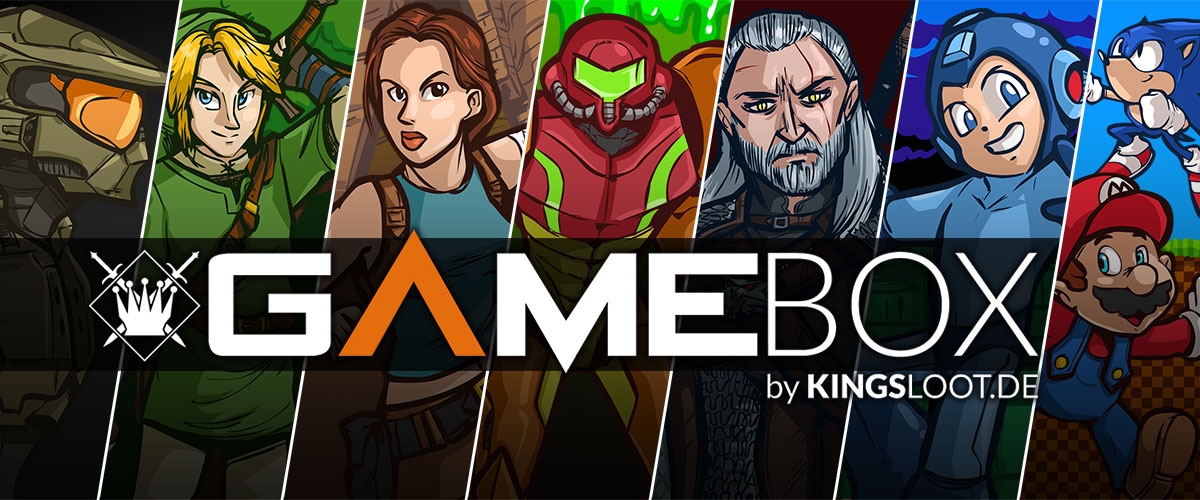 Is your level high enough to open the GameBox and defeat the final boss? For sure? Then the KingsLoot guild is very anxious to see if your skill is enough to complete the quest successfully. The GameBox is reloaded every two months with the best gaming stuff that we can get for you from the numerous pixel and polygon worlds.
Just choose how long you want to level and loot!
You can expect 4 to 6 gaming items worth over € 70.00!
That is not enough for you? Then choose your PRO-upgrade for only € 5.00 with your GameBox and look forward to 1 to 2 additional items, which raise the value of this box with a total of over € 80.00 to the next level.
Regular Price: €49.95

Special Price €47.95 /2-monthly

Incl. 19% Tax, excl. Shipping Cost

Regular Price: €49.95

Special Price €45.95 /2-monthly

Incl. 19% Tax, excl. Shipping Cost